Roofing is one of the most important components of a home. It is the first line of defense against rain and snow, as well as strong winds and sunlight. The roof of your house also protects you from intruders and rodents, keeping you safe and secure inside your home. When it comes to looking for a good roofing contractor in Etobicoke, there are several things that you need to keep in mind before hiring anyone. A thorough research into the reputation and licensing of potential contractors can help you find the right person for the job. Once you have compiled a list of potential roofing contractors, Etobicoke, here are some things that you should keep in mind while interviewing them:
Licensing and Reputation
If you choose to hire a contractor who works without a license, you run the risk of not being compensated in the event that they do not complete the job. Make sure to hire someone who is licensed and insured so that you are covered in case something goes wrong. You can do a quick search in your area to see if they have any complaints or legal issues. A contractor with a clean record has less chance of causing you issues or damage to your property. Many states have created resources to help consumers find contractors in their area who are licensed and in good standing. You can also check with your local Better Business Bureau to see if roofing companies Etobicoke have a record of complaints.
Timing for the job
You need to find out if the contractor is available for the type of work you need done. If you need the work done quickly, find someone who is available during the time you need them. If you have time to spare, find someone who can work around your schedule. It is best to have the roof repaired or replaced before the rainy or snowy season begins. Choose a contractor and roof repair Etobicoke who can do the work you need done at an appropriate time. If you need to get the work done quickly, find someone who is available and can fit in with your schedule. If you have more time, you can find someone who works around your schedule.
Ask for References
Before hiring a contractor, always ask for references. You can call them and check how satisfied they are with the work that was done. If they have references from previous clients, you can even ask them to talk to them on the phone. This can help you decide whether or not to hire the contractor for your job. If a contractor is unwilling to provide references or does not have any, that is a red flag. This may indicate that they do not have a lot of clients or that they have had problems with previous clients.
Estimate for Repair or Replacement
Always ask the contractor the amount they charge for repair or replacement. This can help you determine if you can get the work done with the amount you have. If you call contractors with an amount that overlaps with the amount they charge, they may try to get more money out of you. Always ask for an estimate so that you know what you need to spend. If you are replacing your roof, ask the contractor what type of roofing they would recommend for your area. Also, find out about their warranty and their policy on leaks and damage.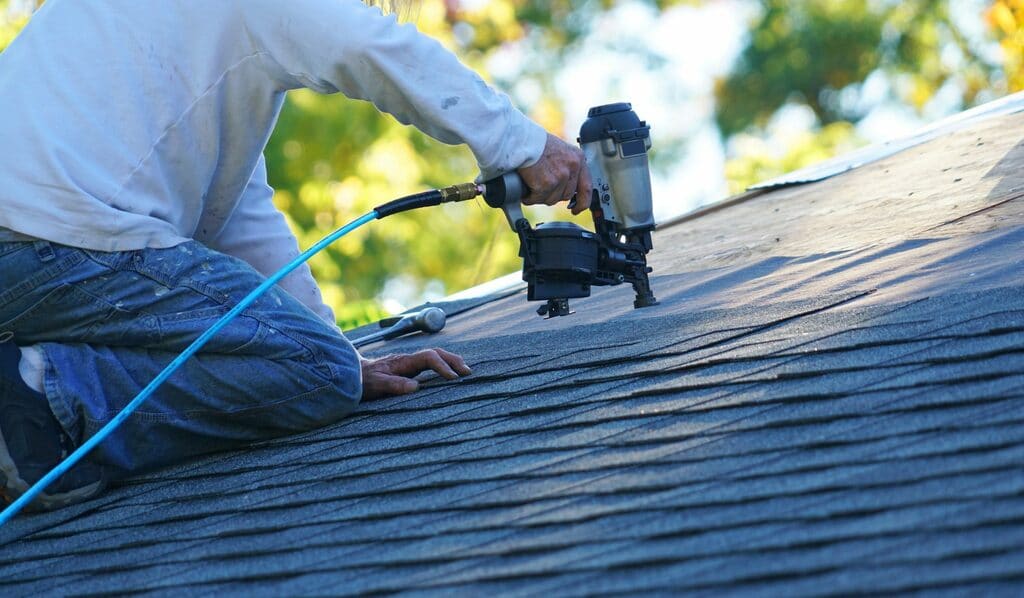 Final Words
Hiring a licensed and reputable contractor is a critical step when it comes to repairing or replacing your roof. When you find the right contractor, the work can be done quickly and safely. You can also find someone who can fit in with your schedule, coming and going as they need to during the day. Always keep these things in mind when hiring a roofing contractor, Etobicoke. When you interview contractors, you can use these questions to help you decide which contractor will best serve your needs. By finding a great contractor and hiring them for your roofing job, you can rest assured knowing that the job will be completed quickly and efficiently.
‍