Today, we are living in a modern era where people are going with eco-friendly options to make their home superior. So, when we are talking about Eco-friendly Roofing Shingles then there is various option available.
The professional roofing company in Ajax will provide you the best service to install the eco-friendly shingles at your home. But before that, you should know some eco-friendly roofing shingle options for you home.
# Cool roofs
Cool Roofs are considered as one of the best roofing options for the home having hot climate around. The cool Roofs are made up with the combination of white glue and gravel. It means that the sun heat will not make any impact on the home. So, you can save a good amount of electricity because you don't need to rely on air conditioner.
As it is made up of unique material so it also lasts longer than other material types. But the installation cost of cool roofs in Ajax Roofing is a bit expensive. So, if your area has high humidity level or high temperature, you should go with cool roofs.
# Wood Shingles
Wood Shingles is another popular option that users can go with for better results. This roofing type is made up of durable material and also comes in different colour option for versatility.
It is considered as an eco-friendly option because the wood Shingles can be easily recycling and can be used those woods in other works around their home. But you need to make sure that the wood Shingles are always a costly option and you need to do timely maintenance of it. You may need to replace this type of roofs after 15 to 20 years.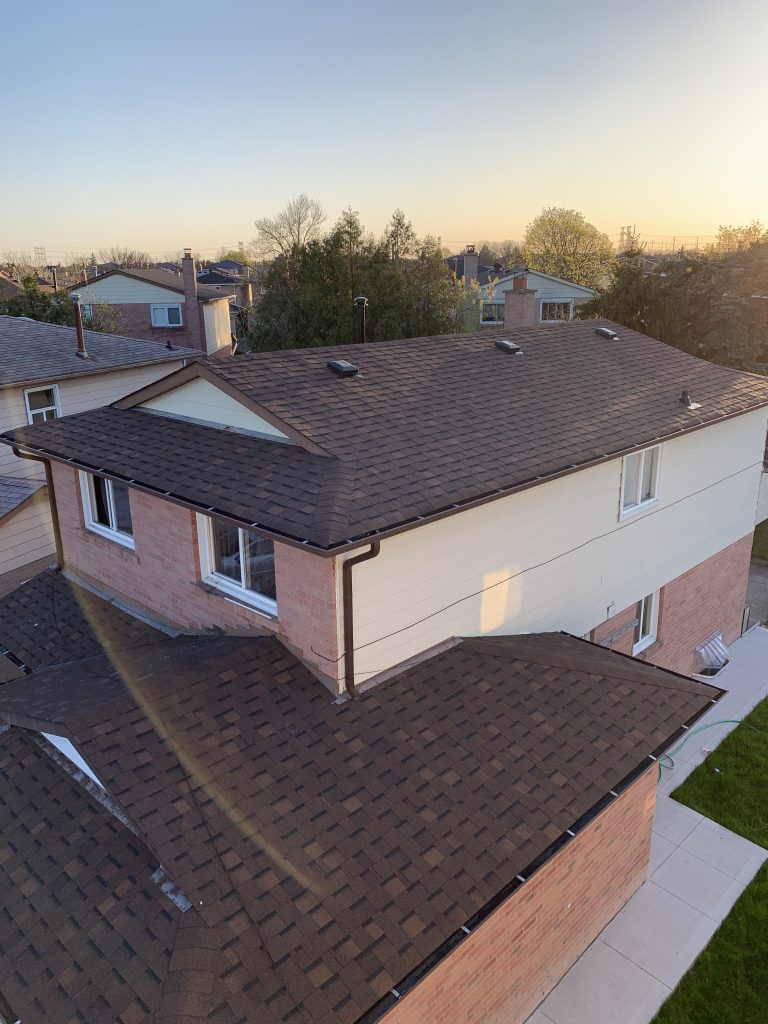 # Metal Roofing
Metal Roofing is another eco-friendly roofing option that can be easily recycled just like wood Shingles. It bounces the sun rays back so there will not high utility bills that users need to pay. Metal Roofing is always the best option coming in different colors and also has a long life.
This is always the most preferred option but make sure that it is an eco-friendly option but not the cheapest option. The roofers Ajax will can provide you the best suggest which eco-friendly roofing can be the best option for you after looking around.
# Clay Tiles
Clay Tiles is also a popular eco-friendly option that users can install at their home. These Clay Tiles are coming in different colors and styles, so users can choose at their convenience. It allows sun rays to circulate the hot air rather than being trapped.
Just like Metal Roofing, it also requires very less maintenance as compared to other roofing types. But it is not the cheapest option and the installation cost will be higher because an extra support will be required because of its more weight.
CONCLUSION
So these are the best eco-friendly Roofing Shingles that you can consider for you home. The roofing contractors will help you to install these roofs so that you don't need to worry about anything.