A roof is the main part of every house that prevents from getting garbage in the house. But as we have seen people just neglect the roofing maintenance until it gets any leak or damage. As there are many roofing contractors in Scarborough who can provide you with the best services but we just neglecting the maintenance.
Users need to make sure that their roof require some maintenance frequently or else you need to get ready for a huge expense. A costly roofing type also prevents any other expense during the time. If you are not maintaining the roof then it can cause leaks or can also clog the gutters. For that, you need to call Roofing Services in Scarborough. But here are some tips that you can follow and prevent making irrelevant expenses.
# Clean off Debris
If you want to prepare your roof for fall then the best option will be to clean off all the Debris. The debris stuck because of heavy storms can cause more damaged to your roof. You should know that a small piece of Debris can cause moisture and can potentially rot or mold.
The wet leaves and debris can get heavier overtime and can weaken your roof structure. So here, it can be a good option to clean off all the debris and prevent compromising the structural integrity of your roofing system.
# Clean off Gutters
Another best option will be to clean off the gutter that is filled up with different particles over it. The rain or storm can collect all the leaves, branch pieces, and other garbage item on the gutter of the roofing system. A poor gutter system can make a huge impact on the overall roofing system of your house.
If your gutter is getting clogged because of all these things, it can make damage to the roof's trim and side. The weight on the gutter can cause getting removes from the roofing system, which we don't want to face. The roofing experts Scarborough can be the best option for you.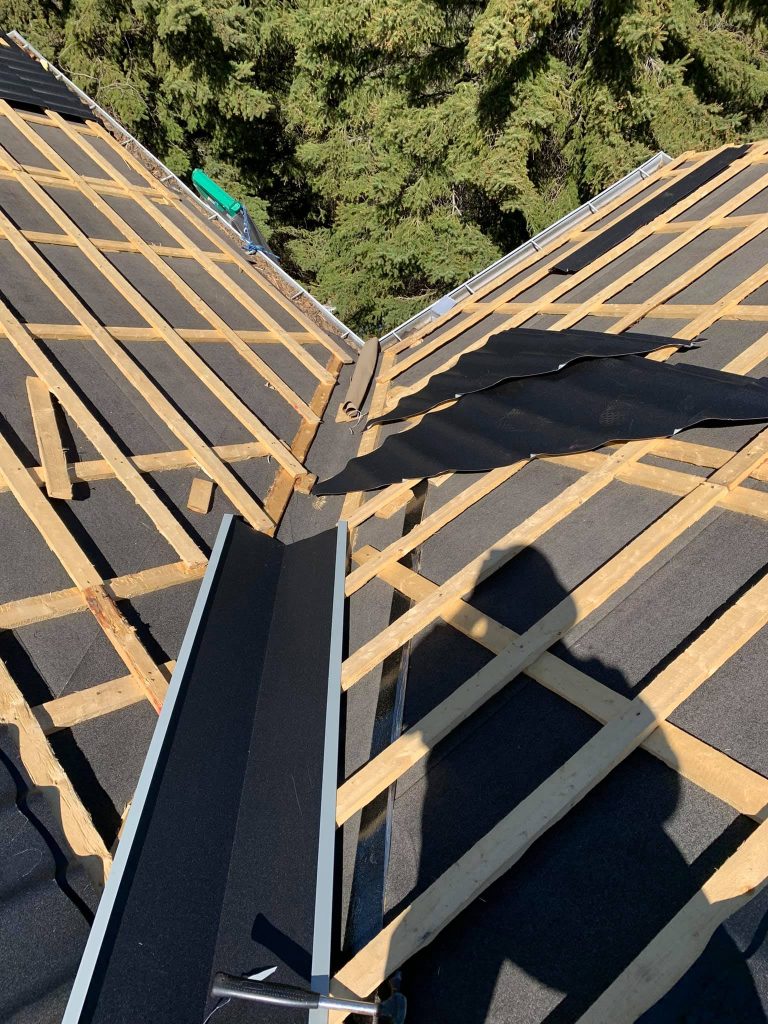 # Go for inspection
Once your roof and gutters are cleaned properly, now you need to go for the inspection of your roofing system and ensure nothing is missed. You need to check the sealant of every corner of the roof, the regular inspection will be every helpful to avoid damages for the long run.
Still, the best option will be to go for an inspection for an expert like TDOT Roofers in Scarborough. Our team has professionals who will check everything from starting to the end so that your roofing can stay best all the time.
CONCLUSION
So, these are the basic thing that I'll help to prepare your roof for fall. Doing these things and the regular maintenance ensures that your roofing will not have to face any issues for the long run. We hope that this information remains helpful for you, for any doubts, you can reach us via comment section.