As we know that Roof is the main part of every home because it saves the home from heat, cold, and rain. It is always essential to choose the best Roofing Sheet type from which you can choose the roofing contractor who will provide you with clear details.
A roofing sheet comes in different sizes and shapes and it is used for commercial and residential purposes as well. If you are looking for the best Roofing Sheet as per design then you should know the type of Roofing Sheets. So here we have given the two types of Roofing Sheets so that you can make your decision quickly.
Types of Roofing Sheets
Metal Sheets
Metal Sheets are available with different type of material and also lasts longer than another sheet type. It doesn't require any maintenance and it recycle value is quite beneficial especially as per Environment option. Still, some people are ignoring to install Metal Sheets because the initial cost is too high.
Plastic Sheets
Plastic Sheets are quite popular that are corrosion resistant and durable also. These types of sheets can be installed easily and it is also available in different forms such as polycarbonate, acrylic, and PVC. The plastic is also available in different forms like transparent, translucent, and opaque. Users can communicate with Top Roofing Companies Near Me.
Polycarbonate Sheets
Polycarbonate Sheets are another popular type of plastic sheets that is widely used in roofing. It is very lightweight and remains quite easy to install. It is Budget-Friendly also and users will get multiple thickness options. There are some amazing benefits of using Polycarbonate Sheets, as they are good for every weather, which will not make any damage while raining or snowfall. Another benefit is to that protects from harmful UV rays of sunlight.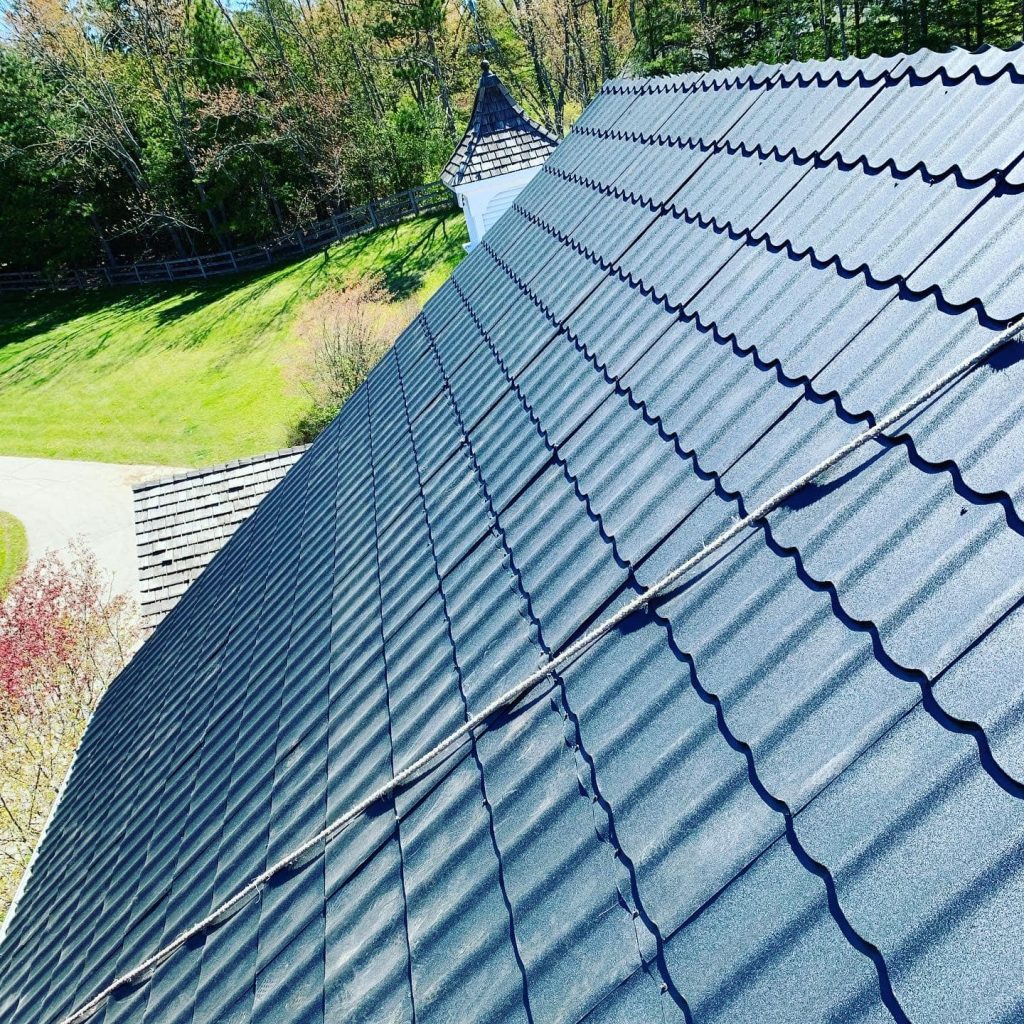 Rubber Sheets
Rubber Sheets are another popular sheet type that is mainly used over existing roofing sheet. The EPDM runner is mainly used that is rolled over it and tap it properly. It considers the best option than PVC material in terms of waterproofing.
Bitumen Sheets
The Bitumen Sheets are made up of Bitumen Mixed material with fiber. The best option is that it is available in corrugated design and plain as well. Well, this type of sheet is considered a durable option and also left a Black appearance behind it.
The most amazing benefit of this type of sheet is that it is corrosion-resistant and cleans the shade quickly. The only disadvantage is that it absorbs sunlight heat and that increases the temperature inside the house.
CONCLUSION
So, these are the main types of Roofing Sheets available in the market. Users can connect with the Best Roofers in Brampton option whenever they need any of these services. We hope that this information remains helpful for you and you have liked this article.